We Earn Our Stripes Every Day!® Trusted Since 2003.
PRIVACY POLICY
This privacy policy discloses the privacy practices for COINFORCE®. This privacy policy applies solely to information collected by this website. It will notify you of the following: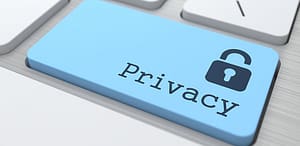 What personally identifiable information is collected from you through the website, how it is used and with whom it may be shared.

What choices are available to you regarding the use of your data.
The security procedures in place to protect the misuse of your information.

How you can correct any inaccuracies in the information.
Information Collection, Use, and Sharing
We are the sole owners of the information collected on this site. We only have access to/collect information that you voluntarily give us via online forms, email or other direct contact from you. We will not sell or rent this information to anyone. We will use your information to respond to you, regarding the reason you contacted us. We will not share your information with any third party outside of our organization, other than as necessary to fulfill your request, e.g. to ship an order. Unless you ask us not to, we may contact you via email in the future to tell you about specials, new products or services, or changes to this privacy policy.
3rd Party Disclosure: Customer information, whether public or private, will not be sold, exchanged, transferred, or given to any other company for any reason whatsoever, without the consent of the customer, other than for the express purpose of delivering the purchased product or service requested by the customer.
E-Mail Usage: The email address you provide for order processing, may be used to send you information and updates pertaining to your order, in addition to periodic company news, updates, and/or related product or service information, etc.
Your Access to and Control Over Information
You may opt out of any future contacts from us at any time. You can do the following at any time by contacting us via the email address or phone number given on our website:
See what data we have about you, if any.
Change/correct any data we have about you.
Have us delete any data we have about you.
Express any concern you have about our use of your data.
Security
We take precautions to protect your information. When you submit sensitive information via the website, your information is protected both online and offline. Wherever we collect sensitive information (such as credit card data), that information is encrypted and transmitted to us in a secure way. You can verify this by looking for a closed lock icon at the bottom of your web browser, or looking for "https" at the beginning of the address of the web page. While we use encryption to protect sensitive information transmitted online, we also protect your information offline. Only employees who need the information to perform a specific job (for example, billing or customer service) are granted access to personally identifiable information. The computers/servers in which we store personally identifiable information are kept in a secure environment.
Private Information Security: For your safety and protection, your credit card information is not stored on our servers. Our payment gateway provider, PAYPAL, keeps this information encrypted and secure on your behalf.
If you have any questions or concerns, please Contact Us.
All About Challenge Coins
What Are Challenge Coins?
Challenge Coins are metal coins that come in various sizes, shapes, and styles that are typically awarded to an individual for excellence, special achievement, or any other reason deemed worthy by the presenter.
Challenge Coins are also used in various ways to boost morale, create camaraderie, motivate, inspire, special occasions, and remembrance, even as a business card that will never get tossed away.
Military Challenge Coins are largely used by US, Canadian, British, German, and Australian military forces to symbolize unit identity, recognize excellence, commemorate deployments, remember the fallen, foster esprit de corps and brotherhood. Other military forces around the World have started to adapt this culture. Read more about Challenge Coins at Wikipedia.
Challenge Coin History
During World War I, American volunteers from all parts of the country filled the newly formed flying squadrons. Some were wealthy scions attending colleges such as Yale and Harvard who quit in mid-term to join the war. In one squadron, a wealthy lieutenant ordered medallions struck in solid bronze and presented them to his unit. One young pilot placed the medallion in a small leather pouch that he wore about his neck…more about Challenge Coin history > 
Challenge Coin "Coin Check" Rules
A Challenge Coin "Coin Check" is a favorite use of a Challenge Coin. Simply put, a "Coin Check" consists of a challenge and a response; if someone initiates a "Coin Check" while at a bar, anyone who is present who doesn't have their Challenge Coin on them is obligated to buy a round of drinks, however, if everyone who is present produces their Challenge Coin, the person who initiated the "Coin Check: is obligated to buy the round of drinks.  This is a lot of fun and a great way to foster esprit de corps…Read more about Challenge Coin Rules >
Challenge Coin News & Inspiring Stories
If you want to see just how popular Challenge Coins have become and to get great ideas how others are using them; for the latest news, inspiring stories, and photos all about Challenge Coins – news >